Complete Care Multi Vitamin for Dogs
ZamiPet Complete Care dog multivitamin chews is a great tasting, breakable chew containing a comprehensive blend of vitamins and minerals plus Omega-3, Manuka Honey, Turmeric, CoQ10 and Prebiotic to maintain general health and vitality in dogs.
- 40 Day 100% Taste Guarantee or your money back: Learn more
- Tried, tested and trusted by over 10,000 Australian pet parents
FREE standard shipping on orders over $49!
ZamiPet Complete Care dog multivitamin chews is a great tasting, breakable chew containing a comprehensive blend of vitamins and minerals plus Omega-3, Manuka Honey, Turmeric, CoQ10 and Prebiotic to maintain general health and vitality in dogs.
- 40 Day 100% Taste Guarantee or your money back: Learn more
- Tried, tested and trusted by over 10,000 Australian pet parents
Always read the label. Intended for occasional or supplemental feeding in line with directions or advice from your animal health professional.
Dog Multivitamin
Though the bonds between owner and dog are very strong, we are always limited when it comes to a total understanding of the health issues they are facing. If we want to do everything possible to provide the best life for our pets, it is worth considering some of the clues that let us know when our canine friends might benefit from a dog multivitamin. Read More
Why use ZamiPet Complete Care Dog Multivitamin?
A dog multivitamin can be useful in the following situations:
Your dog is lacking its usual energy (or its ZamiZip!)
Your dog is a fussy eater, who may not get enough nutrition from what they do manage to eat
If you're making food for your dog a home, to make sure their diet is nutritionally balanced and complete
To support the immune system, so it works as efficiently as possible.
ZamiPet Complete Care Multivitamin for dogs provides a comprehensive blend of vitamins and minerals, as well as a prebiotic, to maintain general health and vitality in dogs and support a healthy immune system. More than just a multivitamin, it also contains a host of other beneficial ingredients to support brain, eye, joint, heart, kidney and gut health.
Read more: Does my dog need a multivitamin?
Specially formulated with:
Comprehensive blend of vitamins & minerals: Includes Vitamins E, C and A plus B group vitamins, along with Magnesium, Calcium, Zinc, Iron & Selenium, to help fill nutritional gaps and support general health and vitality.
Chia Seed: With a balanced composition of dietary fibre, proteins, Omega-3 fatty acids, antioxidants, vitamins and essential minerals, Chia Seed has multiple health benefits including a healthier gut.
Inulin (Prebiotic): Important source of non-digestible fibre that promotes the growth of beneficial bacteria already in the colon and helps protect the lining of the gut. Prebiotics can positively affect the microbiome which enhances general health and immunity.
Omega-3: Important fatty acids with wide ranging health benefits for dogs including enhancing a healthy immune response and supporting brain, joint, heart and kidney health.
Blueberries: Extremely high antioxidant capacity and rich in anthocyanins, which provide anti-inflammatory properties. Antioxidants help reduce free radicals in the body which has numerous health benefits including heart, liver, lung, eye and immune system support.
Manuka Honey: Known for its wound healing, anti-bacterial, anti-inflammatory and anti-fungal properties.
Turmeric: Curcumin, the active ingredient in Turmeric, is a natural ingredient which exhibits antioxidant, immune modulating and anti-allergenic activity.
Lutein: An antioxidant which helps reduce free radical damage to the brain and eye cells to support brain and eye health.
CoQ10: An antioxidant, levels of which decrease with age, supports cellular energy production, which in turn supports the heart, brain and gastrointestinal tract, plus immune system health.
Locally sourced chicken: Made with delicious Australian chicken.
Specially formulated for:
Dogs who do not or cannot enjoy a well balanced diet with adequate vitamins and minerals, including:
Fussy eaters
Dogs on short-term restricted diets
Dogs being fed unbalanced or incomplete diets
Dogs requiring additional immune system support
Dogs lacking their usual energy and vitality
For optimum health
ZamiPet premium health supplements have been specially formulated to use in conjunction with ZamiPet Dental Sticks and ZamiPet HappiTreats®.
Signs Your Dog Needs a Dog Multivitamin in its Diet
In general, the main role of a dog multivitamin is to fill nutritional gaps. These gaps in a dog's diet can be caused by many different factors, including:
Not getting a complete, balanced diet through home cooked meals
Coming back from illness or injury, where extra nutritional support is needed
Feeding a non-balanced supermarket dog food
A fussy eater, who may have trouble eating enough to meet their nutritional needs.
Confusion & Behavioural Change
It's sometimes easy to take for granted that dogs can suffer from fluctuations in brain health. Like humans, they require constant cognitive stimulation to keep their minds agile, alongside a diet that supports brain health. Sometimes, though certainly as they age, dogs can suffer from symptoms of cognitive decline and even forms of doggy dementia (like Canine Cognitive Dysfunction). Whilst this cannot be reversed, multivitamin supplements for dogs with active ingredients such as Omega-3 and Lutein can help support brain health in our best friends.
Lack of Enthusiasm for Exercise
A sign that your dog might benefit from a multivitamin could be that they have lost their enthusiasm for regular exercise and play. If their diet is lacking key vitamins and minerals, it's possible that their energy levels could drop. To help support their general health, energy and vitality, it's worth looking whether dog multivitamin chews could help renew their excitement for energetic play.
Dull Coat & Bad Skin
Another thing that dog owners should keep an eye on when considering their pet's health is how their coat and skin looks. A dull coat or flaky, red and inflamed skin can be a sign of deficiency in their diet or an underlying condition. If you have noticed a change in these conditions, it is worth consulting your vet, who can take a further examination. who may recommend a supplement with Omega 3 to help ease these symptoms. For owners who are looking for dog multivitamins in Australia and the southern hemisphere, it might be worth remembering that dogs can suffer from sun exposure, too, so things like vitamins E will also help.
Broken Nails
Just as the condition of their coat and skin can offer us clues about their health, a dog's nails will also offer insights into potential conditions. Brittle, cracked or chipped nails can be a sign of severe vitamin deficiencies. There is also a condition that is called lupoid onychodystrophy, commonly seen in younger dogs, characterised by the nails flaking and falling away. If your dog suffers from any of the symptoms, it is worth talking to your vet right away and supplementing a vitamin-rich diet with plenty of vitamin E.
Gut health
Dogs are, at best, undiscerning when it comes to things to eat, so it's important to also take care of their gut health. Multivitamins for dogs with a prebiotic like inulin provide a food source for the good bacteria in the gut, which helps to maintain a health microbiome. A balanced and healthy microbiome help to support their immune system to function optimally, decreasing the chances of them getting sick. Read Less
Directions
Feed chew(s) daily as per feeding guide below, or as recommended by your animal health professional.
One chew equals approx. 5 g.
When to Use:
Use ZamiPet premium health supplements with morning and/or evening meals, following the feeding guide provided. For optimum support, use in conjunction with ZamiPet HappiTreats® every day to treat your best friend to a nutritious snack with added health benefits.
Key Ingredients
Australian sourced Chicken
Vitamin Blend (E, C & A and B Group vitamins)
Mineral Blend (Magnesium, Calcium, Zinc, Iron & Selenium)
Full Ingredient List
Australian Sourced Chicken Meal; Rice; Chia Seed; Tapioca Starch; Gelatine; Glycerol; Magnesium Phosphate; Food Acid; Inulin (Prebiotic); Fish Oil (source of Omega-3); Blueberries; Vitamin E; Salt; Natural Flavours; Vitamin C; Calcium Carbonate; Emulsifier; Zinc Sulphate; Manuka Honey; Vegetable Protein Extract; Potassium Sorbate; Turmeric Extract; Iron (Ferrous Sulphate); Lutein Extract; Copper Sulphate; Natural Antioxidant; Selenium; Vitamin B3 (Niacin); CoQ10; Manganese Oxide; Vitamin B2 (Riboflavin); Biotin; Vitamin B12; Vitamin B1 (Thiamine); Vitamin A; Vitamin B6; Folic Acid.
Typical Composition:
Protein 29.8%; Fat 8.5%; Fibre 2.9%; Salt 3.5%; ME 59 kJ/5 g.
No artificial colours or flavours.
MANUFACTURED IN AUSTRALIA
Why Subscribe to ZamiPet?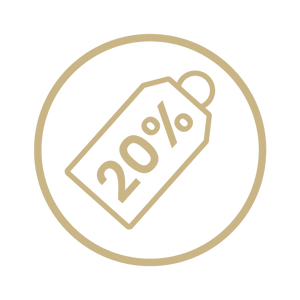 20% ongoing discount
Save 20% off RRP now and on all future subscription deliveries
Easy, regular delivery
Your favourite ZamiPet products automatically delivered, at a frequency that suits you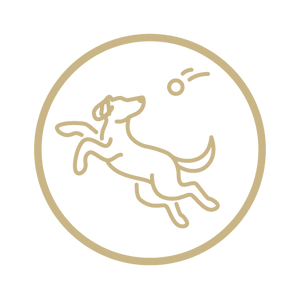 Less life admin
More free time to spend doing what you love with your dog
Frequently Asked Questions
How do I know if my dog needs a multivitamin?
Despite an owner's best efforts, sometimes animals can't always get all the nutrients they need from diet alone. When your dog is lacking its usual energy, or you have a fussy eater in need of a nutritional boost, ZamiPet Complete Care Multi provides key vitamins and minerals to help fill nutritional gaps and maintain general health and vitality.
How do I best feed my dog a ZamiPet chew?
Developed for easy feeding, the unique clover-shaped ZamiPet chew can be consumed whole or broken into segments. Please refer to the directions for use to determine the recommended daily serve based on your dog's weight, or speak to your animal health professional.
Are the ZamiPet chews soft enough to break apart?
Yes! We've developed the ZamiPet chews so they can be broken into smaller pieces, so you can vary the dosage depending on your dog's weight. They're also perfect for smaller or fussy dogs who might find smaller pieces more manageable.
What is the best way to store my ZamiPet chews?
Always store your ZamiPet chews below 30°C out of direct sunlight, protected from moisture, heat and light. To maximise freshness, always keep the container tightly closed.
Can I use ZamiPet chews as frequent treats or rewards?
Whilst your dog will no doubt love our chews and see them as delicious treats, the ZamiPet range has been specially formulated for supplemental use and should only be dispensed as per the directions for use, or as recommended by your animal health professional.
For the perfect treat for dogs with added health benefits, explore our range of ZamiPet HappiTreats®.
My dog is a fussy eater and won't be easily tricked into trying something new. How will I go feeding the ZamiPet range to my pet?
There's a fussy eater in every household! We've formulated the ZamiPet range to make our chew supplements, dental sticks and treats super-tasty and irresistible to dogs, using locally sourced chicken and salmon, plus aromas your pet will love! Our ZamiPet High Strength Probiotics+ are unflavoured so you can mix in or sprinkle on top of your dog's favourite meal.
But just like people, dogs have individual food preferences. This can create some challenges and frustration for pet parents when trying to introduce something new to your pet's diet. We've written a blog, 11 Ways to Introduce New Foods to Your Dog, which provides some steps for how to introduce new foods and treats to your best friend.
Should I feed my dog its ZamiPet chews at mealtime?
ZamiPet chews can be fed to your dog at any time of the day as per the recommended dosage. However, the easiest way to always remember your dog's ZamiPet chew, is to feed alongside your pet's main meal. For optimal results, it's best to give your dog the prescribed number of chews in one feeding.
Is it OK to give my dog different products from the ZamiPet range at the same time?
Our Australian vets have formulated the ZamiPet range so that products can be paired together depending on the health needs of your pet, both safely and effectively. Please ensure you always follow the feeding guidelines on the label or speak to your animal health professional.
Are ZamiPet products made in Australia?
All products in the ZamiPet range are manufactured in Australia.
Can I give my dog ZamiPet HappiTreats® as well as ZamiPet premium health supplements?
Yes! ZamiPet HappiTreats® have been specially formulated for use in conjunction with ZamiPet premium health supplements for optimal health. Please refer to the feeding guide for the correct dosage for your pet.
We recommend feeding your dog ZamiPet HappiTreats® during the day, between morning and evening meals.
Choosing a selection results in a full page refresh.
Press the space key then arrow keys to make a selection.
Use left/right arrows to navigate the slideshow or swipe left/right if using a mobile device
Something went wrong, please contact us!
Other dog parents also bought